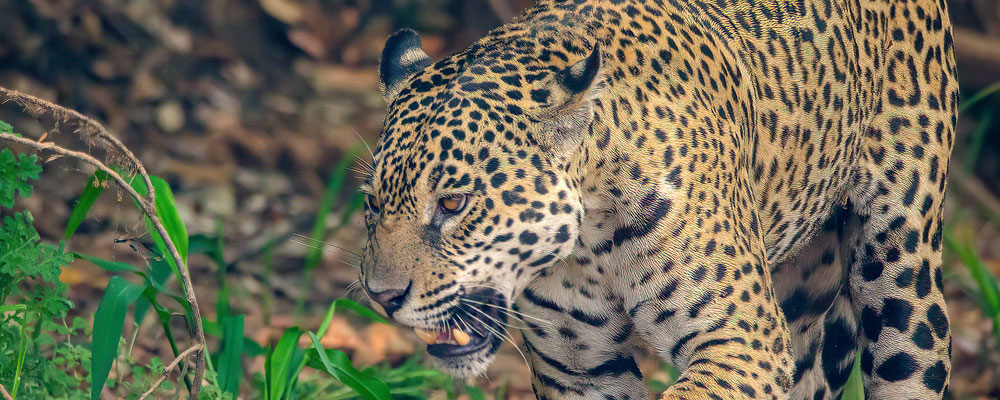 Good news! Two families of jaguars were rescued and are now part of the Jaguar Sanctuary in Reino Animal. Would you like to visit it?
A new section was recently inaugurated in Reino Animal: Jaguar Sanctuary. A space dedicated to the conservation, rescue, rehabilitation and release of these magnificent animals. Currently, it houses two families of jaguars, six specimens in total. For their next stage, they contemplate having two pairs that reproduce so that their young can be released into the wild to preserve the species.
Reino Animal is a sustainable park that has been open to the public for 12 years.
Preserves more than 1,400 specimens of fauna of more than 130 species from around the world.
It has 52 hectares destined for the conservation of flora and fauna and 90 hectares focused on the production of food for its herbivorous specimens.
They plant more than 5,000 trees and bushes, mainly local species, with the purpose of favoring micro-ecosystems.
Its annual reforestation program consists of caring for, planting and monitoring more than 30,000 trees within the park and surrounding areas.
They generate 300 tons of compost per year with the organic waste they produce daily.
5 species of migratory birds visit the park every year.
Jaguar Sanctuary, a refuge for endangered specimens
In this space you can live a sensory experience while learning about the care and preservation of the jaguar. In addition to admiring the imposing felines, you will be able to learn about their habitat and the conditions they require to fully develop.
The Jaguar Sanctuary consists of seven zones to provide you with an unforgettable sensory experience.
1. Audiovisual room: The tour begins with a video about the jaguar, its relevance and the importance of its care.
2. Path of the explorer: Then you will walk through a protected path next to the jaguars.
3. Jungle lodge tunnel: You will cross a tunnel that will take you to a viewpoint to appreciate the families of jaguars in all their splendor.
4. Medical and technical zone: You will also be able to see the clinic where jaguars are treated and the scientific observation zone where specialists carry out their monitoring and research work.
5. Interactive museum: In conjunction with the National Commission of Protected Natural Areas (CONANP), in this area you will find information about the species and the management to conserve it.
6. Semi-desert lodge: It is the jungle space arranged for jaguars to thrive in an appropriate ecosystem.
7. Interactive zone: You will be able to live and have fun in a space allusive to the jaguar, at the same time that you become aware of the importance of preserving the species.
What other things can I do in Reino Animal?
Be an explorer for a day. In a truck accompanied by several guides, you will travel more than 30 hectares to meet, feed, photograph and touch more than 30 animal species in a safe way. You will be able to live with giraffes, zebras, antelopes, buffaloes and llamas. See wolves, lions, jaguars and Bengal tigers up close.
The Reino Animal guides will give you a tour, in which, in addition to living together, you will learn great things about many species that inhabit our planet.
They also have several exhibitions and educational shows in which you can learn about and discover much of the natural world such as birds of prey directed with falconry techniques developed in medieval times and dog training.
Do not leave without visiting the Aguilario Refugio Salvaje, a conservation center focused on research, rehabilitation, reproduction and the education of visitors about the golden eagle and other species of Mexican birds.
Where?
Reino Animal
Camino a Belén Santa María S/N,
Oxtotipac, Otumba, State of Mexico.
Schedule: From Tuesday to Sunday.
Ticket Offices: from 9:45 a.m. to 4:00 p.m.
Park: from 9:45 a.m. to 6:00 p.m.
(The closing of ticket offices is subject to availability)
Phone: 55 61 11 50 71
Price:
General access: about $15 USD
Parking: about $5 USD