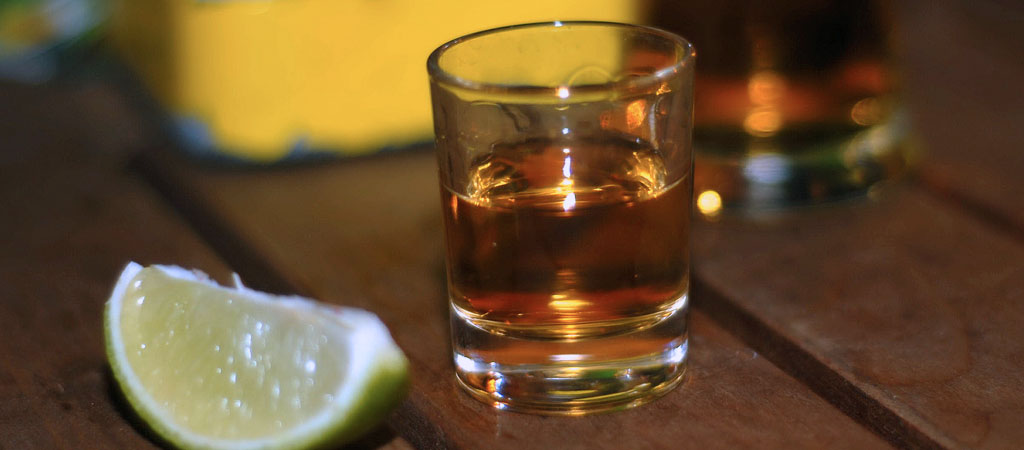 The exclusive selection of the best known Mexican drink and which has a place of honor among the main international cocktails. From Jalisco to the world.
Imagine for a moment in a Cantina in Jalisco. With ranchera music in the background, between tacos and tasty regional food, what would you ask to drink? Located in a state northwest of Mexico City, this is where the Mexican essence is revealed with the most famous liquor that the Aztec country has given the world: Tequila. This famous alcoholic beverage is the fascinating product of two different cultures. For centuries, the inhabitants of pre-hispanic Mexico used to drink the fermented juice of the agave for religious and healing purposes. It was with the arrival of the Spanish people that the fermented juice was distilled. This was how tequila was born in the eighteenth century, extracted from the blue agave, which although it is made in other Mexican states, is in Jalisco where it picks up its enormous popularity.
We present the ten bottles of essential Tequilas
Don Julio Real
This strong tequila, well-defined and true to its roots, has been successful not only in Mexico but in many parts of the world. With a refined taste, carefully stored in American oak barrels for a period of three to five years, we recommend to take it in a Riedel glasses to enjoy it in all its splendor. Don Julio Real is one of the most expensive luxury tequilas in the world.
Casa Dragones
A young tequila that combines an aged extra aged for five years in new American white oak barrels toasted with tequila without aging. The mixture is then filtered through a coal bed to remove its color. The transparent liquid of 40 degrees is placed in an individually numbered glass bottle and is hand signed. The bottle, awarded for its design, is made with perfumery glass in Mexico City.
El Tesoro Reposado
100% agave and handmade. This means that the Camarena family harvests their own agave for their tequila and that the pineapple grinding system is made with a stone called "tahonas", which allows the agave to preserve its natural flavor and odor. The distiller "La Alteña" has as a standard of cultivation not to use chemicals to accelerate the growth and maturation of the agave.
Gran Patrón Burdeos
A tequila that is not seen as such. This luxurious elixir with dark amber tones is triple distilled, aged for a minimum of 12 months, in order to achieve its good taste, with a lot of body and rich. Packed in an elegant glass bottle located inside a black walnut wood box, Gran Patrón Burdeos is an excellent gift for tequila lovers.
Herradura Doble Barrica
The famous Casa Herradura has in its Doble Barrica its premium drink. And is filled with a tequila 100% blue agave, repositioned for 11 months in white oak barrels, resulting in a soft tequila, which is rested for an additional month in a new roasted white oak barrel. The result: a soft tequila with rare aromas as well as a unique flavor with notes of cooked agave, dried fruits, and spices.
José Cuervo Reserva de la Familia
Launched for the first time in 1995 to celebrate the 200th anniversary of the distillery, José Cuervo Reserva de la Familia is prepared according to a familiar recipe transmitted over 10 generations. Aged for an average of three years, the final blend includes tequila from the reserves of more than 30 years that combines flavors of botanical ingredients, agave, vanilla, and cognac. As corresponds to a tequila of this quality, the packaging is just as unique. Each year, the tequila collection box is honored with the work of a different Mexican artist.
1800 Colección
If you want to taste this great tequila, make sure you have 1,800 dollars to afford it, one of the most expensive in the world. The precious aguardiente is packaged in a pewter decanter designed by Latin American artists. This exclusive and selected piece of limited edition preserves inside the most select agaves, as well as the magic and incomparable flavor of the Tequila 1800, which result in an invaluable pleasure. The 1800's collection over the years has become a tradition.
Milagro Único
With one foot in tradition and the other in innovation, and with only 1,500 bottles produced, Milagro Único is an original expression that combines aged silver tequila with reposado and añejo, creating a young super premium blend. By using over 16 pounds per liter of hand selected agave, it is able to concentrate all the aromas of the plant that gives the tequila silver with an incomparable and robust flavor.
Partida Tequila Elegante
Obtained with the distillation of the best blue agave, Partida Elegante is aged for 36 months until reaching perfection in American oak barrels that have previously obtained bourbon. From this aging, a mint-flavored liquid, caramel, cookie dough and brown rice is extracted. In the mouth it is spicy and spicy with a sweet taste to honey and oak, lightly toasted, that contributes an elegant finish. Annually there are 1,500 units that are presented to the public in bottles that can later be reused as a decanter.