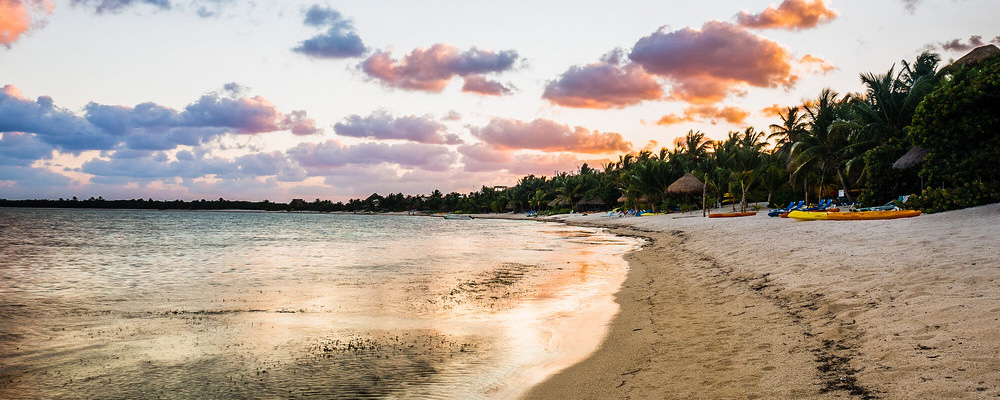 This undiscovered beach in Quintana Roo, Mexico's Riviera Maya, is called Bahía Soliman and features white sand, a calm water, and a breeze from the Caribbean.
After Australia, the Riviera Maya is home to the second-largest and most significant coral reef in the world. The Yucatan Peninsula's environment requires care and equilibrium in order for there to be cenotes and underground rivers, as well as Bahía Soliman, a hidden beach in the Riviera Maya. Here, we provide all the details.
Activities in Soliman Bay Tulum, Mexico
The Riviera Maya's secluded beach is the perfect place to enjoy a restful day. Can you do anything here?
Learn to paddle board.
Kayak and snorkel to see reef fish and manta rays.
Lay back and gaze at the sky as the Caribbean breeze tickles your cheeks.
The turtle release season starts in August, and it's a lovely tradition you can share with your family while also supporting the turtle camps that look out for the eggs.
It is without a doubt the best place to keep a healthy distance and recover optimism while interacting with nature.
Of course, part of its allure is how untouched it is—there are no resorts and little to no tourism—instead, there are a few places to consume fresh seafood, a few upscale boutique hotels with a small number of rooms, and a few camping areas with limited access.
Bring your refreshments and make sure no one else handles your food.
Here are a few suggestions for maximizing your time in the Bay.
Although the beach has a free entrance, it is conveniently accessible by vehicle because it is about three kilometers from the road.
If you're an explorer, wear shoes because the shoreline contains stones. Avoid disturbing the aquatic life, which may include manta rays.
Despite this, you can be confident that you will experience a scene resembling an earthly paradise: a turquoise sea with few waves because of the nearby reef. Even more so, it resembles a natural lake. White beaches and an endless sky are the backdrop. Finding inner serenity there is the best option.
How to get to Bahía Soliman
Tulum is 15 minutes away.