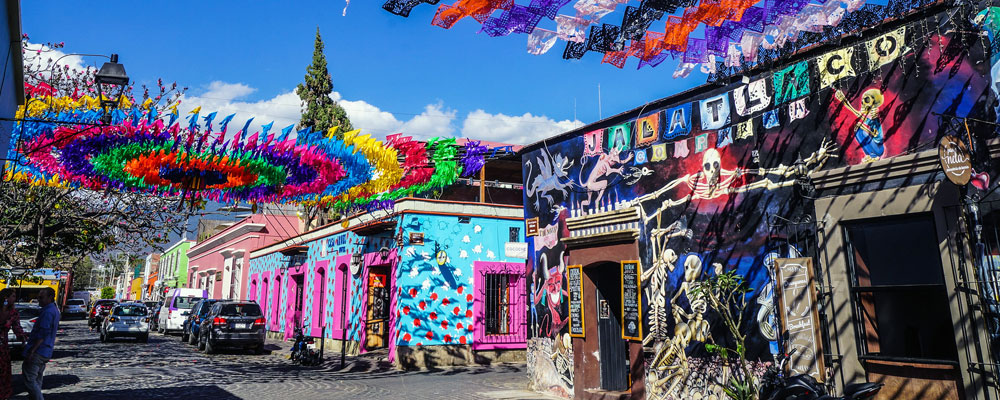 Oaxaca's Jalatlaco district is a stunning area. Many tourists pass it by without even knowing it exists, but those who do fell madly in love.
Two Mexican locations, Mexico City and Jalatlaco, were listed among the "50 coolest places in the world" in the English version of Time Out magazine's September 2019 issue.
The magazine polled 27,000 individuals worldwide to determine which places simply must be visited before releasing the list. The lovely village of Jalatlaco in Oaxaca will be the subject of our discussion today.
Less than a thousand people live in the tiny town of Jalatlaco, which is a part of Oaxaca. Its colonial-style architecture sticks out for being constructed of adobe and quarry. The 1524-founded community operates in a largely covert manner. The city's cobbled streets are reminiscent of early 20th-century cities with smaller buildings, a strong sense of community among the locals, and strict adherence to custom.
A preserved village called Jalatlaco
The abandonment of Jalatlaco is primarily responsible for its preservation. Hundreds of its residents were compelled to migrate a long time ago due to a lack of water. Jalatlaco was a town located in the center of a dry plain back then. The majority of the nearby villages, which made their living from saddlery, belonged to the Zapotec ethnic group.
This small community was a Spanish stronghold at the time, but due to famine, its residents had to leave. However, the city's new residents chose to protect it, leading to a number of reconstructions over the past century. As a result, Jalatlaco has emerged as one of Mexico and Oaxaca's hippest communities.
All of this has led to an attempt to preserve the city's character and history. The best spot to get in touch with Oaxaca's spirit is Jalatlaco, which means "sand ravine" in Spanish. You can choose from the most common meals, a gourmet experience, and expensive cocktails as part of its gastronomic menu. This town's tranquility and the bohemian-spirited visitors who visit coexist peacefully. Don't forget to explore it on your next trip to Oaxaca if you enjoy coffee shops, art, and murals.