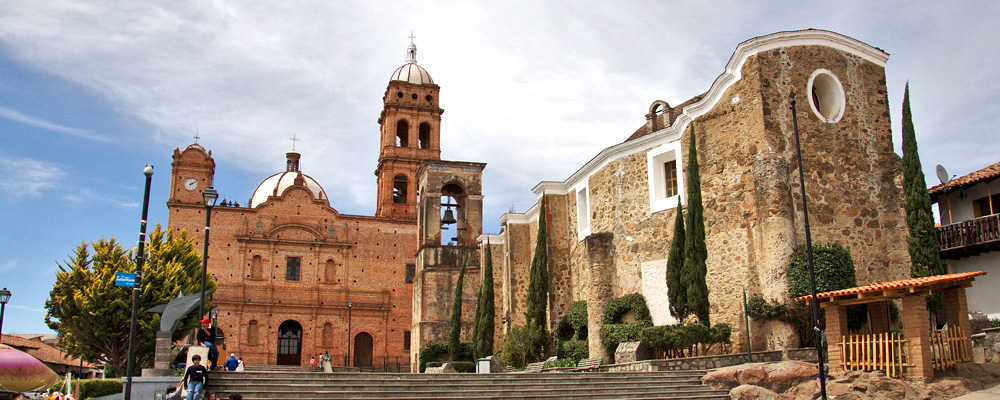 It's beautiful and has a special energy in Tapalpa. We leave you with this list of things to do in this Magical Town.
One of Jalisco's Magic Towns, Tapalpa is known for its stunning natural scenery, gorgeous buildings, and amazing spaces perfect for an exhilarating stroll. We suggest a few things to do so that you can take full advantage of this amazing location. If you come, don't miss them.
Things to do in Jalisco's Magic Town of Tapalpa?
1. Visit the Valle de los Enigmas. It is thought that these enormous stones are monoliths that fell in the valley millions of years ago, which is why it is regarded as a great energy center and attracts visitors every year, particularly during the equinox.
2. Visit the first paper mill's remains in Latin America. This location, which was constructed in 1840 and used until 1923, is a lovely one to explore and picture living there in the past. Its overgrown remains make for the ideal photo subject.
3. Visit its temples: The oldest parish, San Antonio de Padua, is made of stone. You should also go to the Virgin of Guadalupe Temple, a space full of contrasts.
4. Unwind at the Hacienda de la Media Luna and stroll through its desolate nooks, which have served as inspiration to numerous authors of Mexican literature.
5. Take in Salto del Nogal, a stunning waterfall with the highest descent in the area at 105 meters. The breathtaking scenery and its thundering water make the trip rewarding.
6. Engage in some extreme sports, whether it be climbing or zip lining in Los Frailes or paddling, mountaineering, rappelling, or paragliding in the Salto del Nogal.
7. Go on a horseback journey through the forest that envelops this Magic Town; it will be a calming experience and give you a chance to take in the stunning scenery.
8. Proceed to La Pila de las Culebras. One of the most intriguing fountains in the area, the ascent to it to enter the town is worthwhile.
9. Try the local speciality, lamb al pastor, at El Árbol de la Culebra. You can also order some beans and a pomegranate punch to go with it.
10. If you're going to bring a handmade item, make it a carved hardwood ornament. While strolling through its craft market, don't neglect to take in the textiles.
How do I get to Jalisco's Tapalpa?
The Guadalajara – Colima Highway is an option if you depart from Guadalajara City. Then by JAL 417 and JAL 436 towards Juárez in Tapalpa. Two hours and ten minutes is about how long the trip takes.