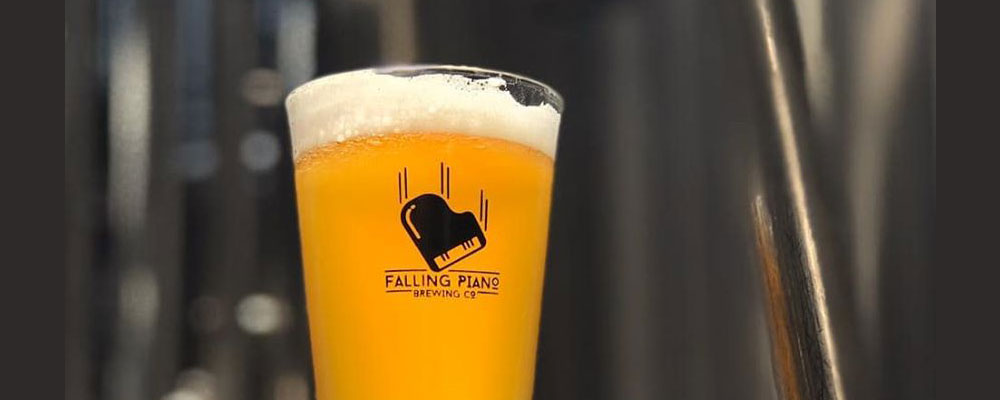 Say goodbye to the year with a beer! We tell you the details of the Posada Cervecera in the Mexico city
The Posadas season begins and you cannot miss this posada in the capital.
In the Posada Cervecera of Mexico city you can find sixteen of the best craft breweries in the city. If you are a beer lover, this event is for you.
Say goodbye to the year with a good beer!
In order to say goodbye to the year with a good toast, Falling Piano and the most important craft breweries in the city prepared this Posada. This event supports local consumption and independent entrepreneurs. So do not hesitate to attend and taste the best craft beer of Mexico city.
In addition to enjoying a wide variety of craft beers, you can find different products created by independent designers such as: Mike Maese, Srita. Menta and Mr. Lemonade, among others. If you don't have Christmas presents ready yet, this is the perfect place to shop.
What will be in the Posada Cervecera?
The Posada Cervecera is much more than a simple Posada, because in it you will find illustration, design, art, crafts, surprises, gifts and much more.
As if all this were not enough, the Posada Cervecera has for you the best offer of craft beers produced in Mexico City, including the following:
María Bonita Brewery
Pitfall, Brewery
Falling Piano Brewing
Aviscollem Brewery
Cossack
Morenos Brewery
Nomad Brewery
Skydiver Brewery
Cru Cru
December error
Blue Point Brewery
Indajani Brewery
Irreverent beer
Cyprez Brewery
Brewery Reforma
You can not lose this!
Where and when?
The Posada Cervecera awaits you at the Falling Piano, located in Coahuila 99 Col. Roma Norte.
The appointment is this December 14 and 15, from 12:00 pm and until midnight.
Free entrance.