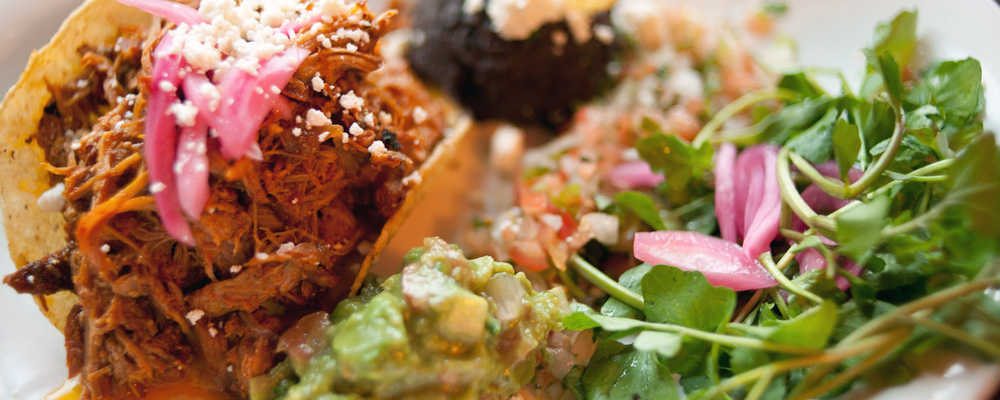 Yucatan is an important tourist spot in Mexico thanks to its incredible natural settings, history and warmth of its people. In addition, considered as an oasis for its population and visitors, this destination in Mexico is also recognized for conquering through its culinary passion, which brings the legacy of the Mayan culture in every bite tasted.
The Yucatecan cuisine is distinguished by the combination of ingredients such as oregano and its scented flavor, the acidity of the orange, and the hot spicy of its chiles such as the habanero that gives each dish a unique personality.
Here we present five dishes impregnated with all the essence, flavor and customs of this unique place. The flavors of Yucatan will conquer your palate.
This five dishes of Yucatecan cuisine that make everyone fall in love:
1. Cochinita pibil
This is one of the dishes of Yucatecan cuisine, most recognized and loved. It is a delicacy that combines the best of two cultures: the pig (from Spain) and the achiote (pigment of the Mayan culture). Prepared on a banana leaf in an earth oven and accompanied with purple onion and habanero chili pepper, cochinita pibil continues to conquer palates outside our borders.
2. Papadzules
The pepita is another of the basic ingredients of the Yucatecan food and it is what gives papadzules a characteristic flavor. These are not simple enchiladas, papadzules are prepared with cooked egg, chicken, cheese or pork and a green pepita sauce with epazote that gives it a creamy texture.
3. Panuchos
These snacks are made with fried tortillas with black beans and purple onion. The secret of its flavor is in frying the tortilla with everything and beans, it can be accompanied with chicken, cochinita pibil, tomato sauce, lettuce, avocado and cheese.
4. Sopa de lima
Yucatan limes are characterized by having a less bitter taste and a slight sweetness. Therefore, sopa de lima becomes a must for foodies travelers. The lemon juice accompanied by chicken, garlic, onion, cilantro and avocado create a perfect combination.
5. Queso relleno
This could be the most original dish of Yucatecan cuisine. Basically, as the name suggests, it is an Edam-type ball cheese cooked in the oven and stuffed with beef and pork, bathed in white sauce made of flour, chicken broth and a touch of butter.