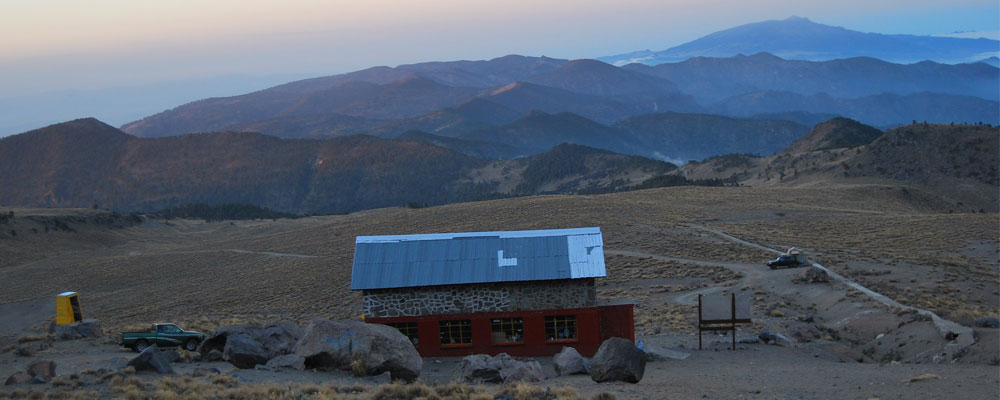 Live a great adventure.
Pico de Orizaba is located in the states of Puebla and Veracruz. This region constitutes the largest mountain massif in the country and has been decreed as a Protected Natural Area. This volcano is visited by around 200 professional climbers monthly. It has an area of 19,750 hectares.
This is the highest peak in Mexico with more than 5,500 meters above sea level. This imposing volcano was called by Citlaltépetl the ancient settlers. In Nahuatl this word means Cerro de la Estrella. The vegetation that predominates in this area is pine forest and oyamel forest. The fauna you can find are rabbits, badgers, hawks and hummingbirds among many other species.
This volcano has 64 marked ascent routes. However, there are two main routes, in which rappelling is not required to climb it. One is on the north side and one on the south side. An attraction of climbing the north face is that you can visit the Jamapa glacier and it is the busiest. In the south you can ascend through the Cañada de Cristal and the Espinazo del Diablo.
Tips:
It is important to enjoy good health and fitness.
If you do not know the routes well, we recommend that you hire a guide.
We recommend that you climb the mountain when it is not rainy seasons because it is much simpler.