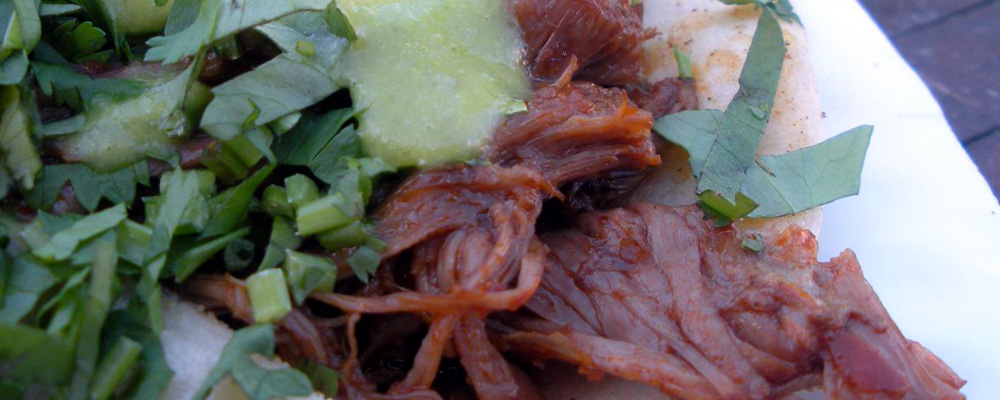 Barbacoa ingredients:
1 piece of white onion
2 lbs of beef neck steak
1 garlic head
2 bay leafs
aluminum foil to taste
salt to taste
Ingredients of side dishes:
Corn tortillas to taste
Green sauce to taste
White onion to taste
Coriander to taste
Preparation:
Wash the meat very well. In a steamer pot, with the amount of water indicated, on the insert/basket that comes inside it, place the meat, onion, garlic, bay leafs and salt, wrapped in aluminum foil, making sure that the package is well closed.
Cover the steamer well and turn up the heat for 30 minutes. Immediately lower the heat, add water as far as the steamer allows without wetting the wrapper. Let it cook all night (between 8 and 10 hours) without uncovering.
Serve with green sauce, tortillas, chopped onion and coriander.